Sam Muirhead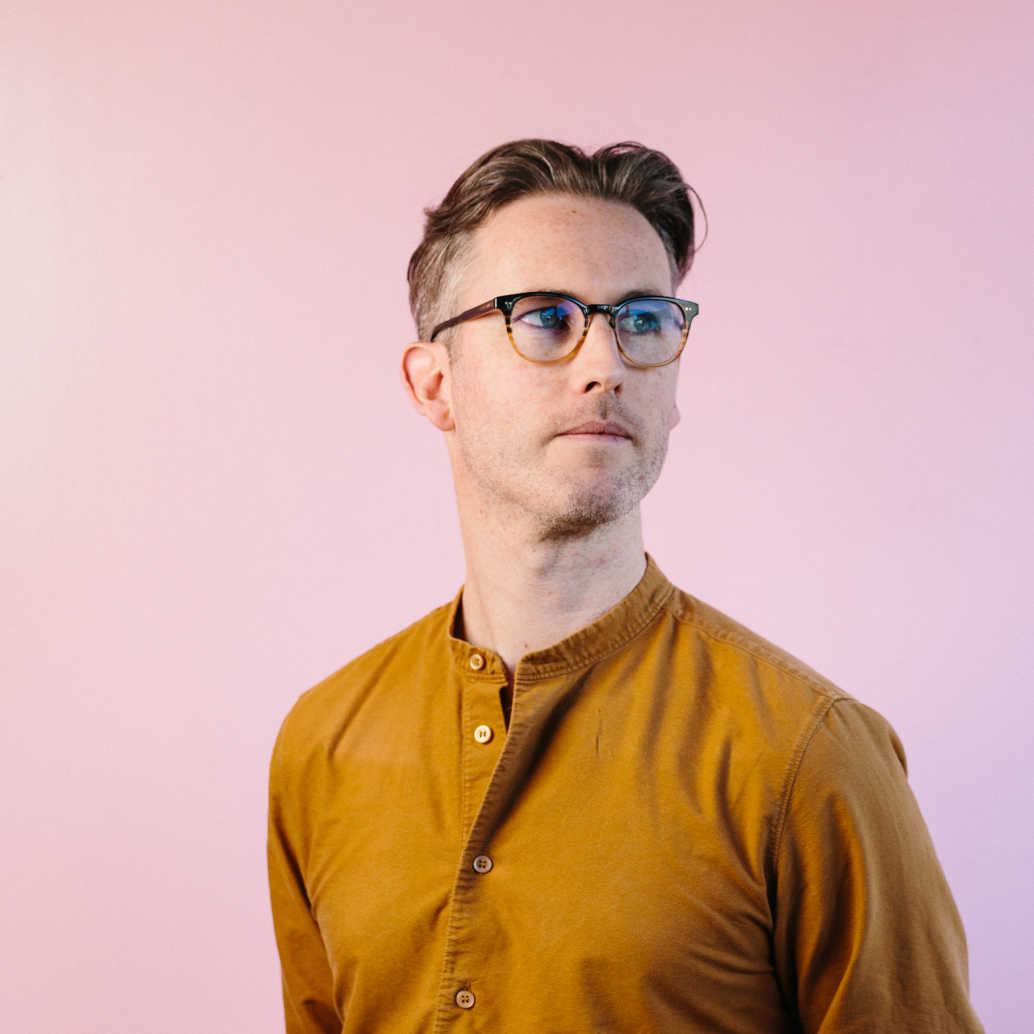 I grew up in the shelter of Rangitoto island by the Waitematā harbour of Tāmaki Makaurau / Auckland, though I was born in Catalonia, and my roots stretch back to England, Argentina, Ireland, Scotland and France.
I spent 8 years in Berlin, before I moved back to Aotearoa New Zealand in 2018, and now live in Te Whanganui-a-Tara / Wellington, within the rohe of Taranaki Whānui ki te Upoko o te Ika .
Work
Since 2012, under the name Camera Libre, I have been making video & animation about civic technology, commons-based collaboration and activism — using only Free/Libre Open Source software and releasing my work under open licenses.
I've worked with Wikimedia Deutschland, Open Knowledge Foundation, Edgeryders, United Nations Development Programme, Āhau, Fab Labs, Australian Research Data Commons, Prototype Fund, Syrian Archive, OuiShare, Goodnature and many more.
Pre-COVID, I was running hands-on creative workshops in lots of different countries, to make collaborative zines and visual art, and help participants to explore remix and co-authorship (see Selected Talks & Workshops). Now I'm working out if a similar experience can be achieved online instead...
I was a 2019 Mozilla Fellow, working with the international Creative Commons network on remixable illustration for activism.
I participated in Mozilla Open Leaders as a Project Leader (with Cut, Copy & Paste) and then a Mentor for Beyond Activismo (Santiago/Berlin) and Educational Video Center (New York)
In 2015 I took part in POC21, a 5-week collaboration camp for sustainable open source hardware, and made the documentary Proof of Concept: 100 Geeks, 5 Weeks, 1 Future.
With 5 others, I co-founded the Open Source Circular Economy movement in 2014, building a network of activists, artists and events in 100+ cities around the world, advocating for a collaborative, transparent, sustainable approach to creating a zero-waste 'Circular Economy'. My work here was in community building, process design, writing articles and documentation, and as a spokesperson.
In 2012-13 I lived a Year of Open Source, applying the collaborative, commons-based practices from the Free Software world to every other part of my everyday life, from sew-your-own parametric underwear, to digitally manufactured furniture, free culture music, and beer that comes with its own recipe — I documented the process in blog posts and videos over 12 months.
Languages (spoken or programmed)
As well as my time in Berlin living and working in German, I spent almost a year in Latin America, but the Spanish I gained there comes a little slower these days. I speak English, German, Spanish and Te Reo Māori (in order of fluency).
I write code in HTML, CSS, SVG, JavaScript , Python and shell scripting.
Selected Talks & Workshops
Ford Foundation New York, USA, 2019


Presentation: Drawing on the Commons – Digital Co-Creation for Activism

HBK Saar (University of Arts) Saarbrücken, Germany, 2019


Short Guest Course: Design for Participation

Creative Commons Global Summit Toronto, Canada, 2018 & Lisbon, Portugal, 2019


Workshop: Design for Remix
Workshop: Translating Images, Not just Text
Workshop & presentation: Launching CC-Create, a network platform for artists

Wellington ZineFest Aotearoa NZ, 2018


Workshop: Cut, Copy & Paste

Mozilla Festival London, UK, 2017 & 2018


Workshop: Cut, Copy & Paste

Open Source Design Summit Berlin, Germany, 2017 & Tirana, Albania, 2018


Workshop: Cut, Copy & Paste
Presentation: Diffing SVG

DiVersions Workweek Brussels, Belgium 2017


Invited participant - collaborative projects & research interviews at Royal Museum of Arts & Culture

EXPO 2017 Astana, Kazakhstan, 2017


Presentation: How an Open Source Circular Economy works

Commonwealth Conference on Regenerative Development to Reverse Climate Change London, UK, 2017

Circular Economy 100 Berlin, Germany, 2017


Presentation: Open Source for a Circular Economy

Open Knowledge Online, 2015


Webinar: Video Production for Advocacy

UNDP Spot The Future Tblisi, Georgia & Yerevan, Armenia, 2014


Workshop: Resources in Commons

Elevate Festival Graz, Austria, 2013


Presentation: Open Source Everything

Maker Faire Rome, Italy, 2013


Presentation: From Zero to Maker in One Year

Open Design/Shared Creativity Barcelona, Spain, 2013


Presentation: Open Source Underwear?

Hochschule Mannheim Faculty of Design Mannheim, Germany, 2013


Mannheim Masters Guest Lecture: Year of Open Source